Property Refurbishment Services London
Refurbishment and renovation are used interchangeably for the property but there are subtle differences in these terms. And they can make a change in the final cost.
What is refurbishment?
Having property refurbishment services in London means furbishing, polishing, restoring, and returning to good condition again. Property refurbishment London includes decorating your property which can include installing new windows and replacing floor tiles. Simply it means making your property look new again.
House refurbishment London may include property flipping which includes installing a new kitchen, updating the décor, and landscaping the garden.
If you have a tight budget then house refurbishment, then property refurbishment services London is for you. Because it is more cost efficient and time efficient and they are easier to manage.
How is refurbishment different from renovation?
House renovations London is simply turning the house into something new according to your taste. Renovating is to reinvigorate and revive the dying house.
Maybe you have divided the rooms, converted the rooms for a new purpose, or taking the walls out of your room. But moving the bathroom downstairs to make a three-bed property from a two-bed property or converting a family house into a 5 bedroom/bathroom shared house are included in house renovation. Property refurbishment services involve the structure of the building.
Need Assistance?
If you have any question feel free to contact us!
What good will refurbishment do to your property?
Having property refurbishment services in London can have many purposes which are as follows.
House refurbishment can change the way your house looks.  Because property refurbishment services London make your property feel like a home. Your property can start looking shabby or old fashioned. By bringing it up to date, you can make it give homely feelings again.
Building refurbishment London is needed because some new legal obligations are applied. For example, meeting fire safety or energy efficient standards.
Renovation projects are comparatively costly and take more time and effort. So you should not consider doing house renovation until it is necessary. Moreover, you need planning permissions for renovation and if you do any changes in the structure then you will also need building regulations approval.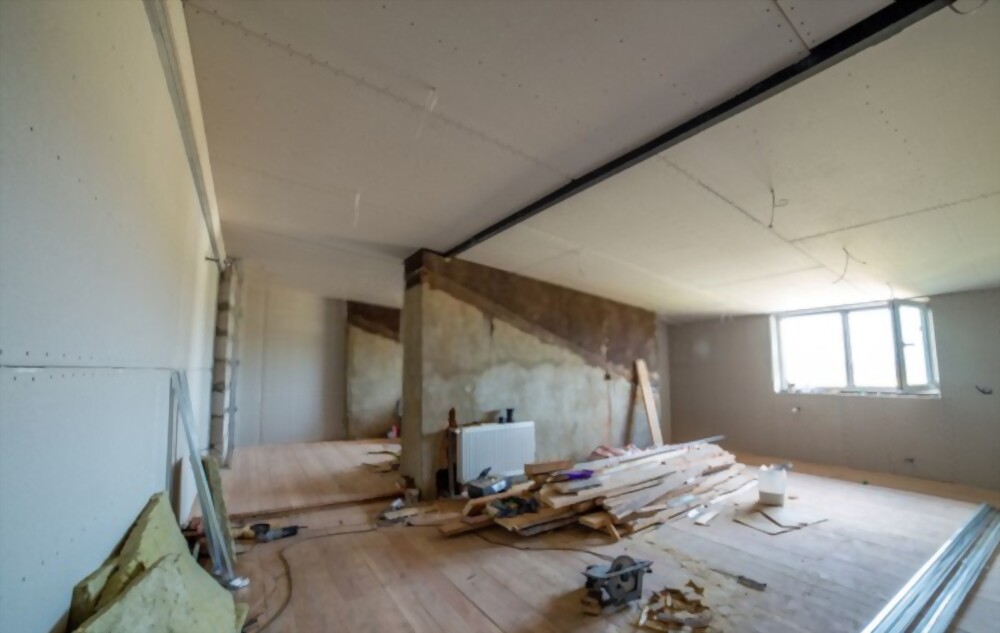 What makes us the market leaders?
You can trust our builders in London with the job because they are highly experienced and have a broad range of skillset. They are an answer to all of your problems. They will hold a meeting with you to discuss what you want to do with your home. And they will offer you a range of options.
Our team is available 24/7, you can contact us anytime of the day and can discuss what kind of refurbishment you want.
Our team is highly skilled and has skills relevant to the field. So they know what they are doing. They specialize in catering to your needs. So our builders in London are considered to be one of the best.
We have equipped our team with highly advanced equipment and we keep on updating our arsenal according to the changing trends of the market.
Whether you are looking for house refurbishment or flat refurbishment London, you are in the right place. We specialize both in providing house refurbishment and flat refurbishment services.
Where there are four main types of house renovation that are value-added, basic, curb appeal, and personal preference. There is only one kind of house refurbishment that is a personal preference. Because you do refurbishment according to your personal desires. You are the sailor on this ship. You have to just say the word and we will give life to your dream.
Contact us
You can contact our house builders London team anytime to discuss what kind of refurbishment you want to do to your house and what is the scale of the refurbishment that you want.
Need Assistance?
If you have any question feel free to contact us!