Transform your home with Estate Renovation.
With loft conversion Hackney specialists, we help you maximize your space perfectly.
As we excel in home transformation, you can rely upon us for a beautiful loft conversion in Hackney. We have the technical expertise that is required to bring a promising experience to your doorstep.
From home refurbishments to loft extension Hackney; we strive hard to meet your needs.
We make the right choice for you. Get in touch now.
Loft Conversion
No matter what type of loft extension Hackney you are desiring; Estate Renovation can make it possible for you.
Being one of the most trusted loft conversions companies in Hackney, we provide you with the best experience in town and the surrounding areas.
We understand the nervousness that you feel, whilst planning a loft conversion.it is stressful and time-consuming. Thus, choosing us will put you at peace.
With years' worth of hard work and experience, we bring you the best loft conversion in Hackney. We are highly dedicated to bringing nothing but excellence to all of you.
We are always available to answer all of your queries and promise a seamless journey with us, at Estate Renovation.
Need Assistance?
If you have any question feel free to contact us!
Bespoke Loft Extension Hackney
You dream it and we bring it to life.
We know it is not as easy as it sounds but our team is always geared up to put in the hard work that it requires, to craft a perfectly dreamy loft conversion for you.
Our team strives hard to ensure that each space is weaved together, in the light of our client's requirements. Here at Estate Renovation, we go above and beyond to unleash the potential of your space, by converting it into a more functional and stunning one for you.
Come and share your ideas with us. We are here to listen to you and deliver exactly what you are looking forward to.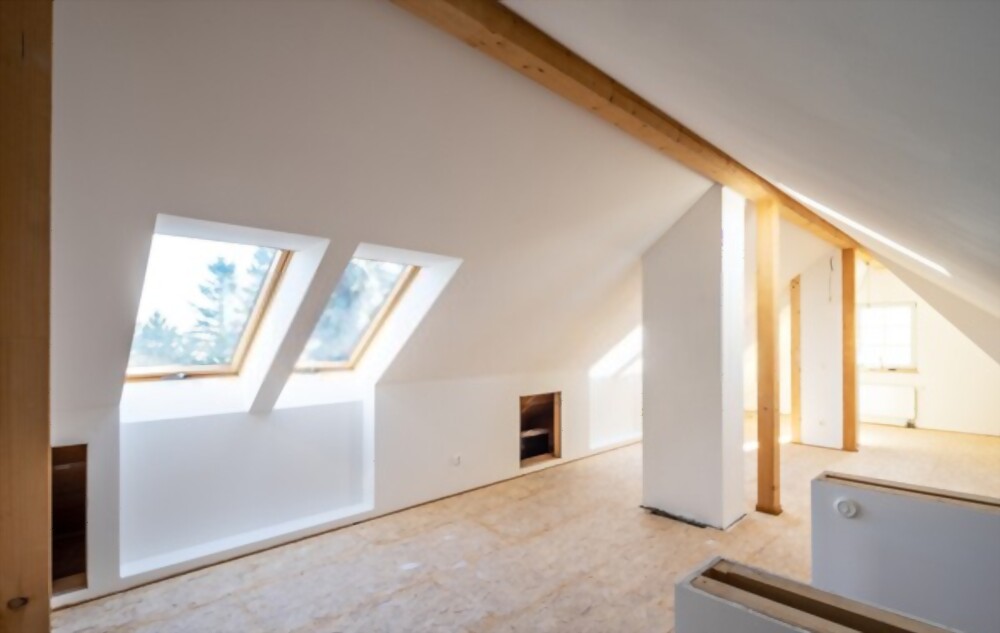 Expert Loft Conversion Hackney Designers
Curating a bespoke loft is not an easy task. This is why we have carefully selected the best designers for Estate Renovation.
Our designers and builders work together to make us the best loft conversion company Hackney.
We listen to your demands and our designers put everything together, according to what you require.
With us, you can be at peace; we take care of everything from scratch till the end.
Get the Best Loft Conversion Cost in Hackney
Estate Renovation is proud to have the best loft conversion specialists Hackney team on board. We work together to bring you the most affordable cost possible.
Our team strategically plans the best loft conversion Hackney cost plan for each client, given that we work for everyone differently.
We evaluate your needs and consult with your team in detail, before coming up with the final quotation. As a team, we only bring you the best. With the highest quality materials and finishes, we try our best to fit our loft conversion Hackney cost, into all budgets.
You can get a free quote now. Simply give us a call.
Get Free Consultation
Worried about how your loft conversion in Hackney would turn out to be? Do you feel confused about the design you have chosen? Are you having second thoughts?
If yes, then get in touch with our advice team. Discuss your concerns with our loft conversion specialists Hackney team and they will address all your queries.
From recommending the best design to building everything according to your needs; our team makes sure that you feel confident about the choices you make.
Get in touch today.
Dreamy Loft Extension in Hackney
Stop dreaming and give us a call. We are here to turn your imagination into reality.
With Estate Renovation, it is now time to build the loft conversion that you have always been planning for.
From the best loft conversion Hackney cost to a promising overall finish; we are here to be your best bet.
Give Us a Call
Get in touch with our team now or send us an email for detailed queries. We are accessible around the clock.
Need Assistance?
If you have any question feel free to contact us!