Plastering
One of our first job since the opening of the company. An agency approached to us to get the job done ASAP before the new tenants come in the house. We accepted the job and completed within a day. The result is a perfectly plastered and painted wall done by our team.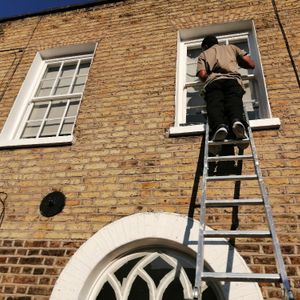 Window Painting
For this property, our task was to complete external painting (window painting). Our team performed well in this task and has completed the job successfully.
Bathroom Refurbishment
We have managed to complete a refurbishment task of the bathroom of a house. From bathtub to comet to basin, everything was replaced with new materials. All tasks were done with pure perfection which left the customer satisfied with our service.
Roof & Gutter Repairing
Another job completed succesfully by our team where the task was to repair the roof of a house
Loft Conversion
Our task was to convert the loft of a house into basic looking architecture. The result - a perfect looking basic looking loft done well by our team.
Painting and Decorating
One of our painting and refurbishment job where this time, our task was to paint all the walls of an house. The colour was chosen by the tenant and our team has done their job by painting the walls. The job was completed according to tenant's specification and on time which made them satisfied with our level of service.
Roof Repairing
A minor task where repaired some issues/defects in the roof of a house. As usual, our team has completed the task with perfection.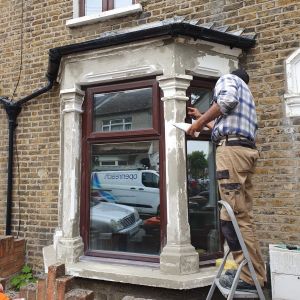 Plastering
Another plastering and painting job of the outside wall of a house completed succesfully by our team.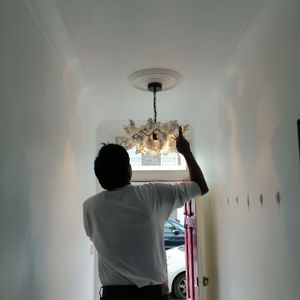 Light Fixing
A very minor task where we were asked to fix the lights of a house before the arrival of the tenants. The deadline was really tight as we got 2 days only considering the fact that there were few more maintenance/refurbishment to do in the house. Our team has responded well and finished all the work (including fixing lights) within the deadline.
Skimming
Skimming task of a house. No matter how small the task is, our team does the job well with perfection.
Wall Repairing
This task involved making a brick wall.
Floor Laminating
This project involved laminating the floors of an entire house.
Tiling on kitchen walls
Our task was to do the tiling of the kitchen walls.
Curtain stand fixing
Our task was to replace old curtain stands with new ones.